NI draft budget takes 'patch and mend approach'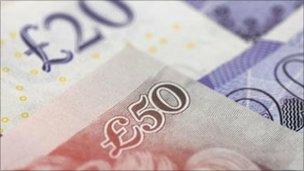 The NI draft budget is "too fragmented" and "unimaginative", a study by a team of management consultants has said.
The analysis carried out for the NI Council for Voluntary Action (NICVA ) said the plan, intended to save £4bn by 2015, was a "patch and mend approach".
It was also critical of departmental spending plans being published weeks after the budget announcement.
NICVA chief executive Seamus McAleavey said the report had confirmed its worst fears about the budget.
The PWC analysis said it was encouraging that the Executive had agreed a budget and that it was for a four-year period.
However, it said it believed the budget was unbalanced and "while some revenue raising is proposed, much more imagination could have been used".
It had particular criticism for the Department of Health and the Department of Employment and Learning, which it said were "unwilling or unable to show how they will balance the books".
It added that the budget did not give any clarity on whether the Executive had a strategy for dealing with unemployment or increasing environmental sustainability.
Mr McAleavey said the report showed the need for "unity of purpose" across government departments.
He added: "In our view the most important message is the need for the NI Executive to develop a compact or contract with civic society and agree a four year plan to make fair and proportionate decisions.
"The settlement from the Treasury has put the Executive in a tough place and we have to recognise that.
"Public anger should be targeted at Westminster not at the NI Executive who have to cope with the fallout and should be commended for agreeing a four year budget."
NICVA, an umbrella group for voluntary groups, has been holding a series of consultations with ministers, organisations and members of the public.
Related Internet Links
The BBC is not responsible for the content of external sites.