Donegal businessman de Dietrich appeals jail term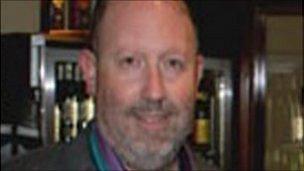 Lawyers for a man behind an investment scheme in which dozens of people fear they have lost millions of pounds is to appeal an 18-month jail sentence.
Donegal-based Francois de Dietrich, who has gone missing, was sentenced for breaching a court order ordering him to give details of where investors' money was held.
He has issued a statement through his lawyers strenuously denying any fraudulent behaviour.
His legal team said an appeal against the sentence would be lodged next week.
The Financial Services Authority (FSA) began court action last autumn, resulting in an injunction banning him and his company ETIC Solutions from taking any more deposits and ordering him to give details of where customers' money was held.
Last month, the High Court ordered that de Dietrich be sent to jail for contempt of the injunction.
In the statement, Mr de Dietrich said: "My businesses are legitimate and as a consequence of the FSA action I have been unable to trade, which has led to the loss of many jobs."
Related Internet Links
The BBC is not responsible for the content of external sites.