Search on for independent policing board members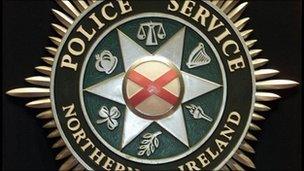 Justice Minister David Ford has launched a recruitment process to find independent members for the Northern Ireland Policing Board.
Board members change every four years and are made up of nine independent members and 10 political members reflective of Assembly party strength.
The board is responsible for securing the maintenance of the PSNI and holds the Chief Constable to account.
Advertisements for the roles will appear in Thursday's press.
Launching the competition, Justice Minister, David Ford said: "These are demanding positions within the Northern Ireland Policing Board and those appointed will have a fundamental role to play during their tenure.
"Under the current board support for policing from all sections of the community has increased and it is important that this continues," Mr Ford said.
"The independent members will be crucial to maintaining and building on that level of support.
"This is a time of both challenge and opportunity for the PSNI and the board and I would encourage anyone who has an interest in policing and who believes that they can make a positive contribution to apply."
The deadline for applications is midday on Friday 4 March 2011.