Trio arrested over Belfast booby-trap bomb are released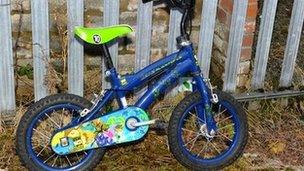 Three men questioned about two bombs left in north Belfast last month have been released without charge.
The men, aged 33, 34 and 38, were arrested on Tuesday.
The police said a booby-trap bomb was attached to a child's bicycle in an attempt to murder officers on the Antrim Road.
The bomb was the second found in the area during a security operation which lasted a number of days.