Man with handgun robs east Belfast off-licence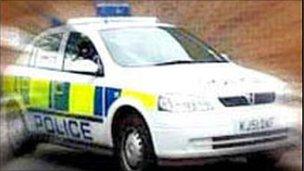 A man armed with a handgun has robbed an off-licence in east Belfast.
He went into the shop on the Upper Newtownards Road, threatened two employees and demanded money.
The robber, who was described as being in his 40s, and between 5ft 10 and 6ft tall ran off after stealing cash.
He was wearing a black leather jacket, a grey hooded top with the hood up, black gloves and had a black scarf covering his face.
The two employees were left shaken but were not physically injured.