Device is found at Tomb Street sorting office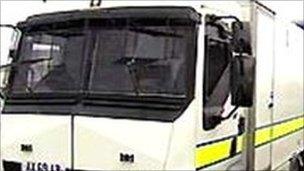 A bomb has been found during a security alert at the Royal Mail sorting office in Belfast's Tomb Street.
Police said the "viable device" had been removed for examination.
Meanwhile, a security alert on the Ormeau Road in the south of the city has ended. The police said it was a hoax.
The Ormeau Bridge area had been cordoned off and a controlled explosion was carried out on a suspicious object found at Artana Street.