Northern Bank made a pre-tax loss of £95m last year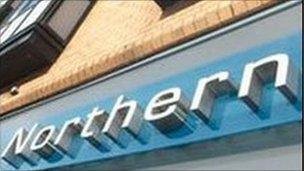 The Northern Bank has announced pre-tax losses of £95m last year.
The bank says economic conditions remain challenging and market conditions are difficult.
The losses include a provision for bad debts of almost £143m, which are largely a result of the slump in the Northern Ireland property market.
If loan impairments for bad debt are set aside, the Northern Bank made an operating profit of £48m.