Trust chief executive apologises over dentistry recall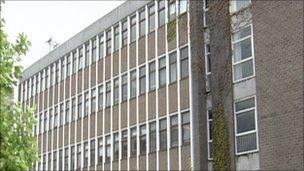 The chief executive of the Belfast Trust has apologised to the 135 patients caught up the School of Dentistry recall.
Colm Donaghy answered questions before the Stormont health committee alongside permanent Secretary for Health, Dr Andrew McCormick on Thursday.
In 2009 two retired dental consultants reviewed case notes of patients who may have been affected for the trust.
It is unclear how many people received a late cancer diagnosis.
During the hearing, which lasted over two hours, it emerged that two senior retired dental consultants reviewed over 3,000 case notes.
That review was triggered after the trust identified that six patients could have been given an earlier cancer diagnosis in November .
Of the 3,000 cases there are major concerns over 16 patients while 117 have been recalled as a precautionary measure.
During the meeting representatives for the health trust and the health department blamed the media for creating "unnecessary anxiety among patients".
Members of the health committee responded that it was the "duty of the media to scrutinise" and often these stories did not emerge without journalists' investigations.
The most urgently recalled dentistry cases, some involving cancer, have all been reviewed.
Earlier this week, Health Minister Michael McGimpsey launched an independent inquiry into the events.