1,600 seek advice over mounting personal debts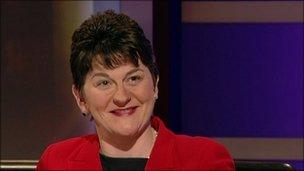 More than 1,600 people have sought face to face advice on how to deal with mounting personal debt, it has emerged.
Advice NI said it heard from 1,640 people with an overall debt of £28.7 from November 2009 to October 2010.
Mortgage debt accounted for 32% of the overall debt at £9m, followed by credit card debt of £6m.
Demand for debt advice was highest in north Belfast, followed by Magherafelt, east Belfast, Limavady, west Belfast and Strabane.
The average debt per client across 13 council areas amounted to £17,468 with seven council areas exceeding this.
Speaking at the launch of the Advice NI report at Stormont on Tuesday, Enterprise Minister Arlene Foster, said her department will continue to fund the Debt Action NI service for the next 12 months.
"Many people across Northern Ireland have experienced the impact of the economic crisis and debt has become one of the most serious and damaging problems affecting our communities," she added.
"This report highlights the need for this free, impartial, debt advice to help those in greatest need."
Bob Stronge, Chief Executive Officer at Advice NI warned the situation is set to get worse.
"The current economic climate, cuts in welfare and public spending, coupled with anticipated increases in interest rates later this year is likely to cause financial pressure for greater numbers of people," he added.