Minister against Derry gay sauna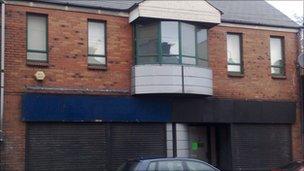 A Free Presbyterian Minister has said he objects to a gay sauna which has opened in Londonderry.
The Cage offers a sauna, steam room, cinema and "private rooms for consenting adults".
The Reverend Ian Brown said he was "repulsed" by the "nefarious and shameful development."
The owner of The Cage, Barry McGonigle, said there was "a market for his business".
"It is for gay and bisexual men, but we don't wear badges saying that," he said.
"I can understand why people may be confused by some of the facilities, but I don't see why they would be concerned."
The Reverend Brown described the venture as "nothing more than a sordid little hovel."
Mr McGonigle said he had considered various locations for the business before deciding on Derry.