Jury to consider verdict in father accused of murder case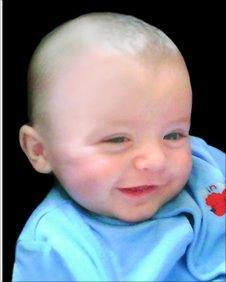 The jury in the trial of a father accused of murdering his baby son are expected to retire on Wednesday to consider their verdict in the month-long case.
Ryan John Leslie, 26, from Ballyvesey Green in Newtownabbey, denies the murder of his 14-week-old son Cameron Jay Leslie who died in hospital on 6 September, 2008.
The Belfast Crown Court jury of eight women and four men were given "an overview" of the case by trial judge Mr Justice Stephens.
It is understood Mr Justice Stephens will direct the jury on the actual law concerning the murder charge before sending them away to deliberate on their verdicts on Wednesday.
Earlier on Tuesday in his detailed summing up to the the jury, Mr Justice Stephens said while experts differed on several matters, such as timing, it was agreed that the injuries to baby Cameron's head were not caused by a fall to the floor, but by a blow to the head.
The judge said the prosecution contend their "circumstantial case", if accepted, proved that Mr Leslie caused these 'non-accidental injuries' to Cameron which led to his ultimate death.
However, the judge added that the defence equally maintained that Mr Leslie, "did not and would never have harmed his own son", and while he may have shouted at him, there was no evidence he was ever violent to him in the past.
Throughout his review Mr Justice Stephens told the jury time and again that the evidence was "a matter for you, members of the jury", and that they should consider all of the evidence, and not parts of it in isolation.
Turning to the expert medical evidence presented by both the prosecution and defence, the judge said that, while they were entitled to have regard to it, it was up to them whether or not they accepted such evidence.
And he added: "Expert evidence applies only to a part of any case, you have to reach your verdict on all of the evidence".