UUP leader Tom Elliott calls for Stormont opposition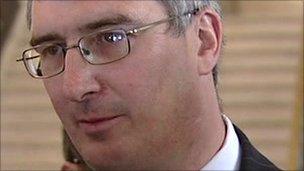 Ulster Unionist leader Tom Elliott has called for an end to the mandatory coalition government at Stormont.
In a speech on Wednesday he will set out his vision for a system of devolved government with an official opposition.
Mr Elliott denied his party was preparing to go into opposition, after the Assembly election in May.
He is expected to say the time has come to for a review of devolution paving the way to elect a government and an opposition at the 2015 elections.
In the meantime he is calling for "a game-changer" to help deliver better government.
After the elections in May he wants the parties at Stormont to agree a programme for government before appointing ministers, although he recognises others will say there is no mechanism in legislation to allow that to happen.
Mr Elliot says that would be the beginning of a transitional phase in which the number of constituencies, MLAs and executive departments could all be cut.
Mr Elliott will also tell his audience of business people that being content with relative political stability is no longer good enough and will put at risk all of their futures.