Details revealed of inquiry into dentistry recall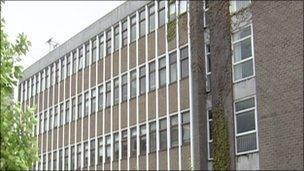 The Health Minister Michael McGimpsey has announced details of an inquiry into the events that led to the recall of 117 dentistry patients in NI.
The patients were recalled after a review of the work of oral medicine specialist - Professor Philip Lamey.
The most urgent recalled cases, some involving cancer, have been dealt with. Mr Brian Fee QC will chair the inquiry.
Mr McGimpsey said he hoped an interim report would be completed within six weeks.
A final report is expected to be ready by 31 May 2011.
"I expect this inquiry to be robust and vigorous, examining the care to patients and the circumstances surrounding this very serious matter," he said.
"Once this review has concluded, all relevant parties must take note of the lessons learned and what measures need to be put in place to avoid any similar incidents.
The health minister said he wanted to "apologise once again to everyone who had been affected".
"I have been deeply disturbed by the issues which have emerged. I have a duty to ensure that problems are addressed quickly and I will take every action necessary to ensure this happens."
The inquiry will evaluate the quality of care provided by the School of Dentistry and Belfast Health and Social Care (HSC) Trust to all those patients recalled.
It will also examine the effectiveness of communications between and within each of the Royal School of Dentistry, the Belfast HSC Trust, the HSC Board and Public Health Agency, and the Department of Health, as well as that with patients and the general public
The inquiry will also make recommendations on improvements to quality and communications.