Forty teenage terrorism convictions to be challenged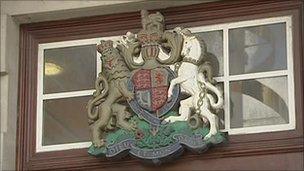 Appeals are being prepared against at least 40 historic convictions involving teenagers who allegedly admitted terror offences, it has been revealed.
Lawyers have already drawn up grounds for challenge in two cases, claiming the RUC threatened to expose the teens as informants if they did not confess.
A date is expected to be fixed on Friday to hear challenges brought by Eamon McConvey and Gerard Hodgkins.
Both were convicted of possessing a firearm and attempted robbery in 1976.
Mr McConvey was jailed for 12 years while Mr Hodgkins, who was also found guilty of explosives offences and IRA membership, was given a 14-year sentence.
The pair now contend their convictions are unsafe because they were based on verbal confessions made during police questioning without a lawyer being present.
Under rules in operation at the time they should have been allowed to consult with a solicitor and appropriate adult during the interview process.
It has been alleged in court papers that both teenagers were assaulted and made to stand for prolonged periods during four days in custody.
They were also said to have been put in fear by threats of being exposed as informants to the IRA.
According to both men's legal team, their treatment amounted to a breach of the right to a fair trial.
Their solicitor, Kevin Winters, predicted the appeals would be the first of dozens set to be mounted this year.
He said: "These are significant cases, and the latest in a series of challenges to historic convictions.
"We anticipate at least another 40 such applications coming before the courts over the course of the next 12 months.
He added: "All of these cases have a common thread running through them - their youth and the fact that they had no solicitor or any other appropriate adult present throughout their questioning.
"They allege the admissions taken from them were by force, physical and or mental, and there was no other evidence at all connecting them to the alleged offences."