Court tags Londonderry teen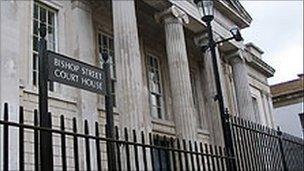 A 17-year-old has been electronically tagged after pleading guilty to a series of offences at Londonderry Magistrates Court.
He admitted eight charges, including burglary and driving two stolen cars without insurance or a licence.
The teenager, who has breached court orders before, was released on bail.
An alcohol ban and curfew were also imposed on him.