Family relieved son did not witness Derry man's murder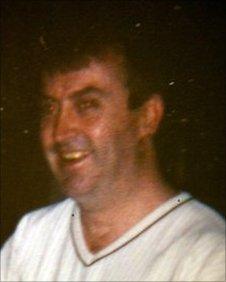 A Letterkenny man remains in a critical condition in hospital after a weekend attack in Londonderry in which a second man was killed.
Paul Mythen, who's 39, is being treated at the Royal Victoria Hospital in Belfast.
Patrick Harkin, 49, who was originally from Creggan, was killed in the incident at Bayview Terrace on Sunday.
Detectives have been given extra time to question 39-year-old Paul Greatbanks in connection with the attack.
The family of Patrick Harkin have said they are relieved his 11-year-old son did not witness it.
In a statement, his brother John said they are grateful Mr Harkin's son was not at home when the attack happened.
"We fear to contemplate what could have been if Sean had been present," he added.
John Harkin paid tribute to his brother, describing him as a "beautiful individual", who worked to provide "the best life he could for his son".
"Sean would spend much of his time with Paddy in his flat and only that he was attending a party on Saturday he would have been present in the flat at the time of this attack."
Detectives investigating the murder have been granted more time to question a man in connection with Mr Harkin's death.
Paul Greatbanks, 46, from Bayview Terrace, appeared at Londonderry Magistrates Court on Monday for the application hearing.
He was returned to police custody.
A police officer told the court that 13 witnesses had already been interviewed, and nine more had still to be interviewed.
He added that CCTV footage would be viewed by police as part of the investigation.
John Harkin said the family are grateful for the support they have received over the last few days.
"It is impossible to articulate the pain and trauma that we as a family are experiencing at this particular time," he added.
"We would also like to offer our best wishes to Paddy's friend who also suffered horrendous injuries in the incident which cost Paddy his life.
"He and his family are constantly in our thoughts. We hope and pray that he makes a full recovery."
Sinn Fein MLA Martina Anderson said Mr Harkin was "an inoffensive gentleman" with a wife and family.
She said she knew Mr Harkin, who was from the Creggan estate, and added many people in the city were shocked and appalled at this death.