Robinson: Health not first in line for budget cash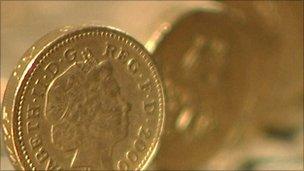 First Minister Peter Robinson said that if the executive had more money the health service would not be first in line to get it.
Health minister Michael McGimpsey has repeatedly said he needs an extra £200m.
Mr Robinson said other departments had taken a greater financial hit.
"The hardest hit at the moment is education, DRD have a very strong case for additional funding, DETI and environment also want more," he said.
"We are having to deal with £4bn less."
Mr McGimpsey has said he would not support "taxing the sick" through cuts to his budget.