Abusive Derry teenager jailed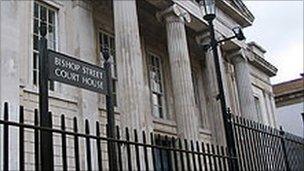 An 18 year-old Londonderry man has been jailed for two months for being drunk, disorderly and verbally abusive to police officers.
Joseph Gallagher, from Glenvale Road, committed the offences in Rosemount in Derry last November.
The unemployed teenager was arrested after residents complained to the police about public order offences.
The judge said Gallagher was "guilty of terrorising and torturing the residents of Rosemount."