Meehan fails in no-publicity court case bid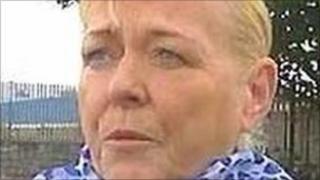 A former Sinn Fein councillor and widow of a Belfast IRA leader who is facing abuse charges has failed to secure a ban on publicising court proceedings.
Briege Meehan, 64, was seeking to postpone reporting of a hearing linked to allegations of gross indecency and ill-treatment stretching back 30 years.
Her lawyers argued that publicity could lead to bias among jurors.
The judge rejected the application after ruling that reporting would not lead to a risk of prejudice.
Mrs Meehan, of Elmfield Street, Belfast, who was married to the late north Belfast republican Martin Meehan, faces a total of eight charges, all allegedly committed against the same person between July 1979 and October 1980.
Suspended
They include four counts of gross indecency with a child, attempted gross indecency, two counts of indecent assault on a female child, and cruelty to a person aged under 16.
Mrs Meehan, a former Newtownabbey councillor who was suspended by Sinn Fein, denies the charges and any allegations of wrong-doing.
She attended Belfast Magistrates Court on Monday for a planned preliminary enquiry to decide if she should be returned for Crown Court trial.
As the hearing was put back for a month due to disclosure issues, her lawyer applied to postpone reporting under the Contempt of Court Act.
Mark McGarrity claimed there has already been "an inordinate amount of reporting" of the allegations.
He said: "Quite exceptionally, before the case has reached the Magistrates Court or any court, the allegations have been aired in considerable depth in the print media and also various internet forums."
'Unbiased jury'
The barrister added that the alleged victim had given interviews to media outlets "who would appear sympathetic to her".
He argued that if the no-publicity order was not made, it would be difficult to swear in an unbiased jury.
A Public Prosecution Service representative said they were maintaining a neutral position.
In her ruling District Judge Fiona Bagnall balanced the need for a fair trial against the principle of open justice.
Finding that publicity would not lead to a major risk of prejudice, she said: "I do not believe reporting restrictions should be applied in this case."
The judge pointed out that Mrs Meehan's legal team could still mount a new application at a later stage.
Following her decision, Mr McGarrity told the court: "The defendant will deny any alleged wrongdoing."
"From the papers which we have had sight of, we have only one statement (of complaint) from a civilian, that is the alleged injured party.
"There has been some 30 years delay in the charges being brought, and there are only eight charges."