West Belfast pub chain goes into administration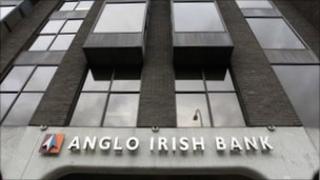 A west Belfast-based company which owns a chain of pubs in the city has been placed into administration.
Castle Street Inns Ltd owned about half a dozen bars including the Brook Lodge Bar, Becketts and the Blackstaff.
All the pubs owned by Castle Street Inns are leased to other operators and are continuing to trade.
The company was headquartered on Kennedy Way. It was controlled by well known west Belfast publicans, the Hughes family.
The Tony Romas franchise is held by Drumard Trading, a solvent company. However the building it operates from is owned by Castle Street Inns.
It's understood that Castle Street Inns had come under increasing pressure from Anglo Irish Bank in recent months.
Company documents indicate that Bank of Scotland Ireland (BoSI) held a number of mortgages in relation to the bars.
A property company, also controlled by members of the Hughes family, is also in receivership.
Kinturk Properties was placed into receivership by BoSI in November.
Its assets were six shop units at Bradbury Place in Belfast city centre, an unfinished housing development off the Ormeau Road in south Belfast, an unfinished housing development in Killinchy, a site off the Antrim Road in north Belfast and a site at Newtownbreda in south Belfast.
The company owes BoSI over £10m and the receivers have advised that the bank will not recover all of that.
Bank of Scotland Ireland (BoSI) was a major lender to developers during Ireland's property bubble.
It suffered catastrophic losses as a result and has been closed by its parent company, Lloyds.
BoSI's loan book is now being managed by a company called Certus.
Kinturk Properties also owes money to Northern Bank and Anglo Irish Bank, though it is unclear how much.