NI Executive taskforce to meet abuse survivors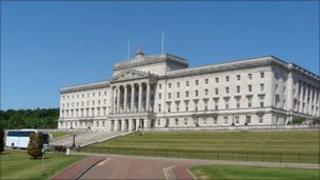 A taskforce set up as part of the NI Executive's inquiry into institutional child abuse is to hold a series of meetings this month.
The Executive Taskforce on Historical Institutional Abuse will hold meetings in Armagh (7 March), Belfast (10 March) and Londonderry (22 March).
It wants survivors of abuse to attend and give their views.
The NI Executive announced in December it would hold the inquiry.
The interdepartmental taskforce, which is chaired by the Office of the First Minister and Deputy First Minister, will consider the nature of the inquiry and bring recommendations to the executive on how it can be taken forward.
In 2009, Stormont assembly members backed the holding of an inquiry into the extent of child abuse in Catholic church and state-run institutions in Northern Ireland.
It followed the damning Ryan Report which uncovered decades of endemic abuse in some institutions.