U19 World Cup Cricket for NW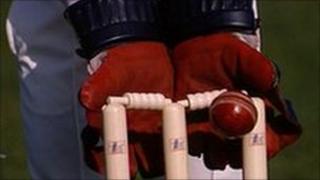 The North West has just been confirmed as the venue for this year's Under 19 World Cup Cricket Qualifiers.
Ten nations will be taking part in the week-long tournament which begins on 3 August.
More than 230 hotel rooms have been booked in Londonderry for the duration of the competition.
The chairman of North West Cricket Joe Doherty, said he was "absolutely delighted."
"Eddie Fitzgibbon came over from Dubai last week and spent two days visiting the seven grounds we put forward and we just found out that he passed them all" he said.
"He examined the size, quality and facilities and it was fantastic to get a 100 per cent pass mark back."
The grounds approved for the qualifiers are Beechgrove, Strabane, Bready, Limavady, Eglinton, Drummond and Coleraine.