Judgement reserved in Eamonn Hughes case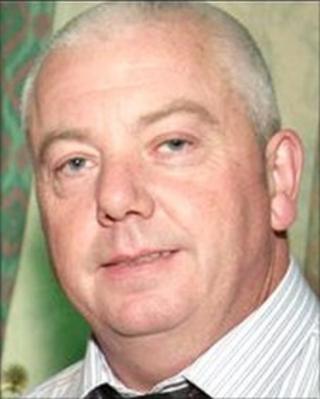 Judgement has been reserved in the trial of four men accused of murdering Dungannon man Eamonn Hughes.
Liam Murray, 24, of Windmill Court in the town, his cousin Martin, 23, from Windmill Drive, Kevin Toye, 24, from Windmill Court - all Dungannon, and William McDonagh, 25, from Kew Gardens in Ballymena, deny murdering Mr Hughes.
Mr Hughes was stabbed once in the chest after a row broke out.
The stabbing happened in September 2008.
All four men also deny attempting to murder Martina Donaghy and her daughter Emma and a charge of affray.
Kevin Murray, 41, from Lisnahull Gardens, also Dungannon and who is an uncle to the other two Murrays, denies attempting to murder Mr Hughes' son Kevin.
On Tuesday, Mr Justice Treacy gave no indication of how long it would take to come to a verdict in the case.
He released Kevin Murray on continuing bail and remanded the other four back into custody.
The judge told Belfast Crown Court there was a "large body of evidence and submissions to be considered" and he would give his judgement "as quickly as I possibly can".