QUB team in breast cancer breakthrough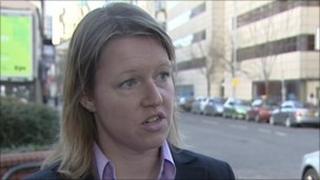 Scientists at Queen's University in Belfast have discovered a new way of causing breast cancer cells to self destruct.
The research used a miniscule gene transport system to deliver a poison directly into cancerous cells.
It is hoped the approach could overcome the side effects of treatments such as chemotherapy and radiotherapy.
Dr Helen McCarthy, said patients could receive the targeted treatment 24-hours ahead of chemotherapy.
"The treatment would kill the breast cancer cells as well as improving the radiation or chemotherapy," she said.