HML job losses for Derry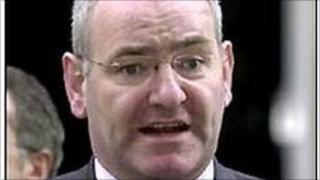 The call centre company HML has begun negotiations with staff over job losses at its Londonderry operation.
Thirty eight people are going after the firm lost a major client.
HML said 22 staff have already applied for voluntary redundancy but it cannot rule out 16 compulsory job losses.
The company said it had worked hard to minimise the impact on employees by asking for volunteers for redundancy and was offering extensive support throughout the process.
Foyle SDLP MP Mark Durkan said that while there had been job losses with HML in the city before, he was "confident" that the company would stay in Derry.
"This regrettable news reinforces the urgency of the current Executive to deliver a budget that is fit for purpose and which will support job creation here in the north west," he said.
'No threat' long-term
Foyle Sinn Fein MLA, Martina Anderson, said she had been given assurances that there was "no threat" to the long-term viability of HML.
"I am deeply disappointed at the job losses and my thoughts are with the affected workers," Ms Anderson said.
HML employs almost 400 people at its Derry site on the Buncrana Road, which opened in 2004.