DoE criticised over listed building protection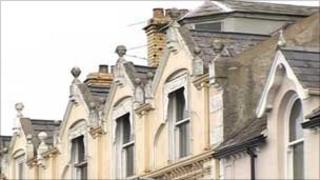 The Audit Office has criticised how the NI Environment Agency protects listed buildings in a new report.
In the report, they found poor organisation, contractors left to their own devices and no priority for buildings most at risk.
It said the Department of Environment's own survey of buildings needing protection should have been finished in 2008.
But it is not likely to be ready until 2020.
The Audit Office said that the way the survey was tackled led in part to it falling behind schedule.
Approximately 60% of the buildings surveyed were eventually considered not suitable for listing.
The cost for processing these was over £1m.
The Audit Office also discovered that, until 2007, it was often left to contractors to calculate the amount of work needed and the cost of repairs to listed buildings.
This should have been done first by the DoE's staff.
The Audit Office report revealed that the only specific measure of performance for the historic building grant scheme was how much of the planned spend was achieved each year.
Although there is a Building at Risk register, the NI Environmental Agency did not have a proper priority list for buildings that should be helped first.
They were supposed to remove 200 from the register by 2016, but the Audit Office said there was no mechanism to grant-aid the most urgent cases.