Newry software firm to create 360 jobs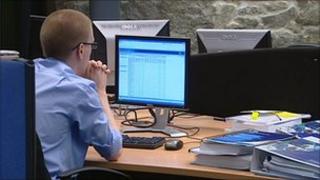 Newry-based company First Derivatives has told the London Stock Exchange that it is to create almost 360 jobs.
The posts will be filled over the next three years. It will bring the total workforce at the company to 900.
First Derivatives provides computer software and consultant services to global investment banks and hedge funds.
Invest Northern Ireland has provided £4.3m to help fund the expansion.
The company is seeking to fill 347 new consultancy and operations posts and 12 managerial positions.
Brian Conlon, chief executive of First Derivatives, said: "This support from Invest NI will help us to execute an aggressive growth strategy that will capitalise on the opportunities we are being presented with from our global client base."
Enterprise Minister Arlene Foster, added: "Supporting the creation of high value jobs with salaries significantly above the Northern Ireland average is a key corporate focus for Invest NI, as is encouraging export growth. First Derivatives' investment supported by Invest NI combines both of these elements by creating quality jobs to help it target markets in Europe, North America and the Asia Pacific region."
First Derivatives currently employs over 500 people worldwide and counts many of the world's top investment banks, brokers and hedge funds as its customers.
It has operations in London, New York, Stockholm, Singapore, Toronto, Sydney, Dublin and Hong Kong.