Bombardier in Belfast is boosted by US order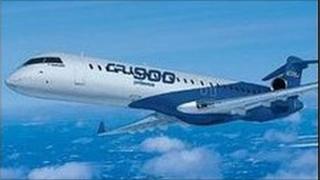 Bombardier in Belfast is to benefit from a major order of business jets by a company run by leading US investor Warren Buffett.
NetJets, which is owned by Berkshire Hathaway, has ordered 50 Global jets from Bombardier.
There is an option for a further 70 aircraft as part of the £1.7bn deal.
Bombardier in Belfast is responsible for the design and manufacture of the Global 5000 and Global XRS business jets which form part of the order.
Last year, Mr Buffett donated $1.6bn (£1.05bn) to the charitable foundation created by Microsoft founder Bill Gates and his wife Melinda.
Mr Buffett is one of the world's richest men and Berkshire Hathaway is the firm in which he holds the investments and businesses he has bought.