Alliance to seek change in NI Water status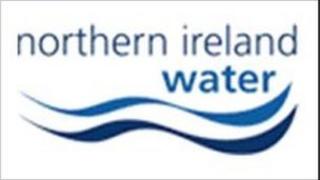 Legislation will be introduced in the next Assembly to turn Northern Ireland Water into a self-financing mutual company, the Alliance Party has said.
Party leader David Ford said NI Water's current status as a government-owned company was not sustainable.
Mutual status would mean there would be no share-holders, with profits plunged back into the company for the benefit of customers.
The proposal was one of a number unveiled on Wednesday by Mr David Ford.
He said Alliance would introduce bills to promote shared education and housing and making it a duty of Assembly departments to co-operate on general objectives.
Mr Ford said bringing NI Water back under control of the Department of Regional Development would "undermine efficiency drives and be a drain on the block grant".
He said that, in contrast, the mutualisation of the company would enable investment to replace outdated infrastructure and help make it more efficient.
The party also pledged to bring forward a bill to ensure footpaths were gritted during future cold spells