NI Water heavily criticised in Assembly PAC report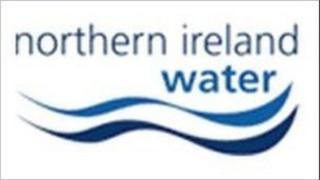 A damning report into Northern Ireland Water has been published by the Assembly's Public Accounts Committee.
The committee chairman Paul Maskey said the landmark report exposed serious failings in the awarding of contracts.
It also highlighted ineffective oversight arrangements by the department of Regional Development.
The report found that the oversight arrangements between the department and Northern Ireland Water "represented the worst of all possible worlds".
It condemned failings which resulted in millions of pounds in government contracts being handed out without competition and highlighted deficiencies in the process which led to four directors being sacked over the issue.
Paul Priestly, who is suspended from his job as the department's permanent secretary, is condemned for helping to draft a letter of complaint about the committee's line of questioning.
The committee describes this intervention as "utterly disgraceful".
Overall, it said, Northern Ireland Water must do more to cut out waste, improve customer service and curb pollution.
Mr Maskey said the report had found "serious failings".
"Over a period of five years, from 2005 to 2010, there were some 75 contracts that were badly handled with regard to procurement processes totalling almost £46m," he said.
"The total fact is value for money wasn't the case, we couldn't find that we couldn't prove that at any stage. The fact of the matter is that £46m over five years is unbelievable and disgraceful."
Mr Maskey also singled out Mr Priestly for criticism.
"Accounting officers, which Mr Priestly was, have a duty to have integrity and honesty when it comes to reporting to our committee and what we expect are truthful answers," he said.
"After our enquiry on the 1 July, he went behind the backs of the Public Accounts Committee and then wrote a letter on behalf of someone at IRT, the independent review team. We think that is unacceptable."