Lisburn man loses £1,500 in mystery shopping scam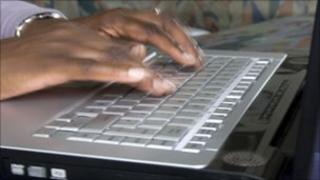 Northern Ireland consumers are urged to be wary of "career opportunity" scams, after a local man lost £1,500 in a mystery shopping con.
The Lisburn man was caught out after replying to an email offering him the chance to earn extra income by becoming a mystery shopper.
He agreed to carry out a mystery shopping exercise on a local money transfer outlet, after being told that the business was concerned about a lapse in its services.
The man gave the scammers his bank account details and £1,500 was subsequently lodged into his account. He was then given further instructions to send £1,300 of this money to an address in Nigeria by money transfer.
However, when the victim tried to withdraw cash from an ATM, his card was retained by the bank machine.
The bank's fraud department told him that his account was under investigation.
It was discovered that the £1,500 lodged into his bank account was part of a fraudulent banking transaction. The consumer had to pay the total amount back to his bank.
Kerry McAuley from the Trading Standards Service said it was a "nasty scam which exploits the promise of paid work to defraud victims".
"We are urging anyone who is considering work from home opportunities to be extremely wary of job offers from individuals or companies overseas," she said.
The Department of Enterprise, Trade and Investment's Trading Standards Service (TSS) warned that Northern Ireland consumers lose millions of pounds every year on bogus lotteries, prize draws and other scams.
'Fast money'
The 'career opportunity' scam typically operates by advertising paid work from home in online advertisements, email, local newspapers or shop windows, offering the promise of fast money for minimal effort.
Some advertisements claim to use 'mystery shopping' to help companies improve their customer service. Consumers who respond to the advertisement are told they have been chosen as a mystery shopper and will be paid hundreds of pounds for their first assignment - posing as a potential customer at a number of retailers and evaluating their service.
The victims are then sent a cheque to pay into their bank. At the same time they are told to complete one of their assignments by posing as a customer of a money transfer agency and wiring a lesser amount to a fake 'relative' at an address in another country such as Canada or Nigeria. The consumer is told they can keep some of the money as payment.
However, the cheque is counterfeit and the money wired to the scammer's country of origin is collected by the con artists. Victims could be liable for any funds they spend while waiting for the cheque to pass through the banking system, and end up losing their own money.
For more information on scams visit NI Direct's Beware of Scams page here.
If you think that you have been the victim of a scam or suspect a scam, tell family and friends and contact Consumerline, on 0300 123 62 62 / 028 9025 3900.