Steep rise in Northern Ireland gas bills expected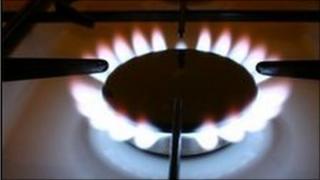 The price of gas is expected to rise significantly next month, officials from the Utility Regulator told the Assembly's enterprise committee.
On Thursday the regulator said steeply rising prices on the global market meant "increases were inevitable".
The Utility Regulator is an independent government department set up to ensure the regulation of the electricity, gas and water and sewerage industries.
One NI gas supplier, Firmus, said their prices will not change until September.
In a statement Firmus energy managing director, Mark Prentice, said: "We have already forward purchased natural gas for our customers in the 10 towns and cities in which we operate.
"Our customers can be reassured that there will be no change in our prices until at least the end of September 2011."