International Fund for Ireland: £8.2m for peace projects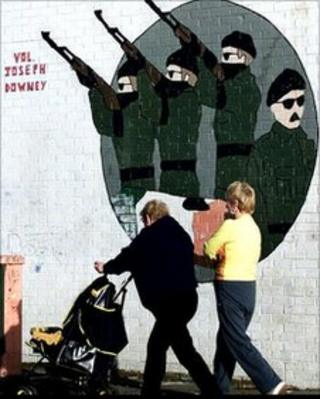 The International Fund for Ireland has announced that it is to allocate £8.2m (9.8m euro) more to peace-building and reconciliation projects in Northern Ireland and the Irish Republic's border counties.
The announcement was made following the fund's most recent board meeting in Carrickmacross, County Monaghan.
The fund is supported by donations from the European Union and the governments of the United States, Canada, Australia and New Zealand.
It is dedicated to developing and funding initiatives to promote integration, to build a lasting peace in Northern Ireland and in the border counties in the Republic of Ireland.
Dr. Denis Rooney, CBE and chairman of the fund, said the additional funding would play a "critical role" in reaching communities that have not yet benefited from peace and reconciliation schemes.
"This funding announcement forms part of our current strategy to focus and support new and innovative work around integration in education, housing and family support, and continuing support for community organisations and youth programmes," he said.
Some of the details of the announcement include £839,000 (1m euro), awarded to Stranmillis University College and St Mary's University College, towards their diversity and inclusion programme in Belfast and more than £2.1m (2.5m euro) for a number of projects covering the counties of Monaghan, Donegal, Sligo and Louth.
The Newtownabbey Community Relations Forum has been awarded funding for a two year community relations project.
Since it was formed in 1986, the fund has provided more than £668m ( 838m euro) to a wide variety of projects in Northern Ireland and the Republic's border counties.