Judges consider McFadden trio murder bid appeal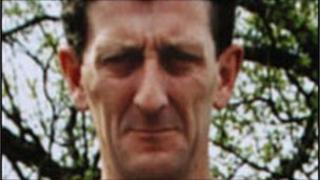 Flawed directions were given to a jury who convicted three members of a family of murdering a guest at a wedding they attended, a court was told on Thursday.
James Meehan, his wife Brenda and her son Sean Devenney were convicted of murdering Jim McFadden, 42, in Londonderry in May 2007.
Lawyers for the trio told Belfast Court of Appeal that a judge's interventions confused jurors.
Following a two-day hearing judgment was reserved in the appeal.
The trio, all from the Galliagh district, are seeking to overturn their convictions.
Both James Meehan and Sean Devenney had pleaded guilty to the manslaughter of Mr McFadden, but their pleas were rejected by the prosecution.
Mr McFadden, 42, died of a ruptured heart caused from blows inflicted outside his home in Shantallow.
He was beaten after returning with his family from a wedding reception in Donegal also attended by the Meehans and Devenney.
Meehan, 41, was jailed for a minimum of 14 years, his 42-year-old wife given at least five years in prison, and Devenney, 23, was ordered to serve nine years.