Grooming accused Hassard 'breached bail conditions'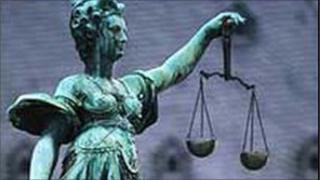 An Enniskillen man facing two charges of grooming a child for sexual purposes has been put into custody for breaching bail conditions set 14 days ago.
Police received a complaint from a female that the accused, Bernard Hassard, 45, of Irvinestown Road, sent her text messages of a sexual nature.
When officers searched him on last Monday evening he had a mobile phone in his possession.
He had been ordered not to have one as part of his bail conditions.
In a follow up search of his home, officers found a second mobile phone hidden in a lampshade.
A police constable told Strabane Magistrates Court that Mr Hassard admitted having the phones during interview.
When he was granted bail of £400 at Enniskillen Court on Monday 14 February, the accused was told not to be in possession of a mobile phone, not to be unsupervised with a child under 16 years of age and not to be in child centre locations such as schools or nurseries.
Solicitor Barry Lynam acknowledged it was a "difficult" bail application to make and said his client accepted the breach.
He added that Mr Hassard was entitled to the presumption of innocence on the charges of grooming a child.
District judge Bernie Kelly refused bail.
She said: "While balancing the presumption of innocence and the right to bail, I have a duty to protect the public.
"Given that the court gave consideration to his right to bail and within a fortnight he could not accede to the conditions, there are no conditions I can think of that he is likely to adhere to."
Mr Hassard was put into custody and will appear back in court on 28 March.