Anti-social area to be fenced off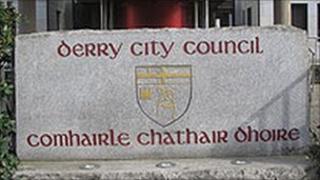 Derry City Council is to partially fence off playing fields in the city to prevent fighting and anti-social behaviour.
Planning permission has yet to be granted for the fence at Lisnagelvin playing fields in the Waterside.
The council has also agreed to introduce community safety wardens.
DUP councillor, Joe Millar, said anti-social behaviour is an "increasing problem" in the area.
"The city engineer assured me that this will be done," he said.
"Planning permission has yet to be applied for but providing there are no objections it can go through sooner rather than later."
The SDLP's Martin Reilly said he hoped the police and community groups would also help to deal with the problem.
"We are keen to see not just the fence, but engagement between everyone in the area to ensure these types of incidents are stopped," he said.
Sinn Fein councillor Gerry McLochlainn said the fence would prevent young people gathering and make people "feel safe."