Brandywell capacity reduced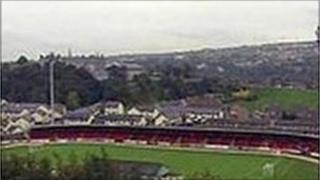 Derry City Council has confirmed that the capacity at Brandywell stadium has been reduced.
Brandywell is the home ground of Derry City Football Club.
The council said that following a regular safety review the number of people the Southend Park Stand can hold has been reduced by 700 to 1725 .
A spokesperson said the club was aware of the situation and had "undertaken to manage the reduced numbers in keeping with Sport NI guidance."