Numbers up at Derry Airport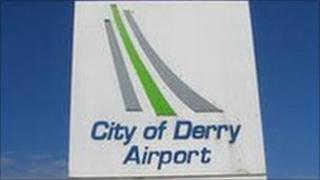 The number of people using City of Derry Airport increased by more than nine per cent last month.
Passenger numbers rose from 24,249 this time last year to 26,465.
The manager of City of Derry Airport, Damien Tierney, said it was a "very steady" start to the year.
Two new routes are due to begin at the airport later this month, a Ryanair service to Tenerife and a Flybe service to Manchester.