Parish church rectory is vandalised in Bellaghy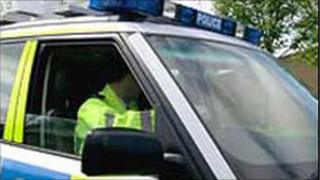 A church rectory has been broken into and vandalised in Bellaghy in County Londonderry.
Police said the attack at Ballyscullion Parish Church was reported to them on Thursday night. Nothing was stolen during the incident.
Ulster Unionist Sandra Overend said those responsible were "mindless thugs".
She urged anyone with any information about the incident to contact police.
"The police can only do their job if local people are prepared to make a statement and help them to make arrests," she said.
"If we are to build any sort of shared future worthy of the name, we must foster a culture of tolerance and respect for other people, their property, their beliefs and their right to live free from attack or fear of attack."