New Portrush hotel to create 20 jobs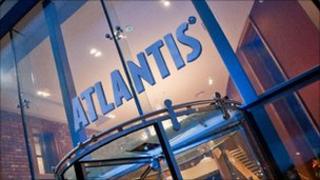 Twenty jobs are to be created with the completion of a new hotel in Portrush this month.
The Altantis Hotel, Bar and Grill, which has 16 bedrooms and suites and three bars, will also help secure 10 existing jobs.
The £4m boutique-style hotel, bar and grill is on the site originally occupied by the Golf Links Hotel.
The hotel plans to add a further eight glass fronted suites in late 2011 growing its number of bedrooms to 24.
Peter Wilson, managing director of Atlantis Hotel, said that as well as employing builders and fit out specialists in the first stages of the hotel construction the positive knock-on effect for local commerce would be felt for many years.
"Local builders MPB Construction helped complete the hotel build but it doesn't stop there," he said.
"Now that we are fully operational we need to supply guests with the services and products expected from a 21st century hotel and grill.
"We will continue to source all we need from local traders, where possible, everything from fresh produce and linen to labour."