Controlled explosion during hoax alert in north Belfast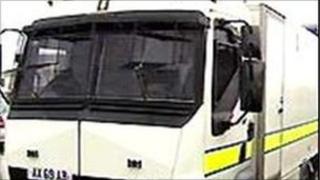 A controlled explosion has been carried out during a bomb alert in the Ardoyne area of north Belfast.
The alert started on Jamaica Road after a suspicious object was found taped to a lamp post. It has now been declared a hoax.
A number of homes were evacuated during the security operation.
PSNI Chief Inspector Andrew Freeburn said the lives of people in the area had been disrupted by what he described as the "elaborate" hoax.
"I want to personally thank the local residents and community workers for their support, cooperation and patience during this security alert," he said.
"The people who carried this out have absolutely no regard for the wellbeing of this community and clearly do not represent the residents of this area."