40,000 litres of laundered fuel seized from illegal border plant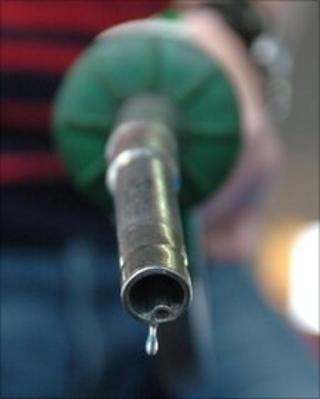 Irish customs officers and Irish police have seized 40,000 litres of laundered diesel, a lorry, four cars and a van during a raid on a diesel-laundering plant in County Monaghan on Friday.
The planned raid began at 0500 GMT at a farm near Tyholland on the Armagh/Monaghan border.
A customs spokesperson said the oil laundering plant "had the capacity for about 10m litres of fuel a year".
Equipment was also dismantled and taken away for further examination.
Four men, two in their 50s and two in their 20s, are being questioned in relation to the find.
Monaghan county council environmental officers were called and carried out a major search of the area for toxic sludge, a hazardous chemical by-product of the laundering process.
The Irish Revenue said the plant had the potential to cost the Exchequer approximately 6m euro a year.
The find was described as the third-largest oil-laundering plant uncovered by customs so far this year.
Last month, an underground plant, with the capacity to launder an estimated 7.5m litres of fuel a year was discovered in a yard near Dundalk in County Louth.