Man is arrested after four are stabbed in west Belfast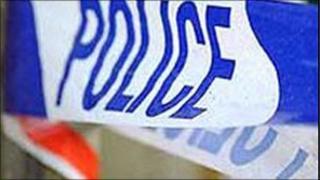 One man has been arrested after four people including a police officer were stabbed in west Belfast.
Police said that at 2200 GMT on Tuesday, a man in his 50s was taken to hospital after being seen at Waterford Street, off the Falls Road, with a number of stab wounds.
Another man in his 20s suffered a stab wound to the knee.
A woman in her 30s was stabbed in the neck and a male police officer was stabbed in the left arm.
Police said inital enquiries suggest the assaults followed a disturbance in a bar close to the junction of the Falls Road and Waterford Street. It is believed at least one of the assaults took place in the bar.
Police said the man who was arrested was in his 50s. They said he was not one of the people injured.