YouTube buys Dublin-based tech company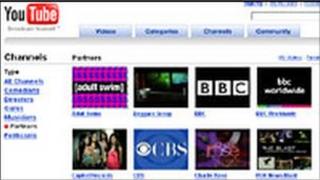 YouTube, the Google-owned video sharing website, has bought a Dublin-based company for an undisclosed sum.
Green Parrott Pictures specialises in technology which improves the technical quality of video and it is that which has attracted YouTube.
Jeremy Doig, the Director of Google video technology, said the firm had been looking for a way to improve the quality of videos while they are being uploaded to the site.
He gave the example of videos of protests in Libya which although "emotionally captivating" can be jerky or blurry.
Writing on YouTube's blog Mr Doig said: "What if there was a technology that could improve the quality of such videos -- sharpening the image, reducing visual noise and rendering a higher-quality, steadier video -- all while your video is simply being uploaded to the site?
"You can imagine how excited we were when we discovered a small, ambitious company based in Ireland that can do exactly this."
Green Parrott was founded six years ago as spin-out from Trinity College Dublin.
Its video quality improvement technology that has been used in major film productions inclduing Lord of the Rings and Spider-Man.