50 tonnes of toxic waste found in County Armagh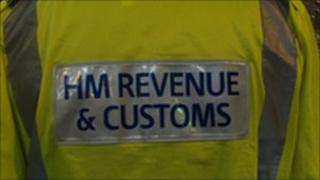 More than 50 tonnes of toxic waste has been uncovered following the discovery of a mobile fuel laundering plant by Customs officers.
Customs raided commercial premises in Ballsmill, County Armagh, where they discovered the waste hidden in the back of two lorries.
A mobile laundering plant, with the capacity to produce 15,000 litres of illicit fuel a week, was also found.
The raid, which also featured PSNI officers, took place on Tuesday.
Mike Connolly of HM Customs said: "Dumping of the by-products from the laundering process can cause severe damage to the environment and it is clear from our latest discovery that it was loaded and ready to be transported.
"We suspect it would have been indiscriminately dumped, costing our local councils and us all as ratepayers, thousands of pounds in clean-up costs.
"One of the vehicles had faulty brakes and any attempt to move it on the public road could have been disastrous."