Assistant Chief Constable Duncan McCausland to retire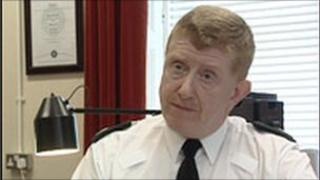 One of the PSNI's most senior officers, Assistant Chief Constable Duncan McCausland will retire under the Patten redundancy scheme at the end of March.
He would have forfeited a lump sum payment of more than £500,000 if he stayed in his job after the Patten scheme closes in a week's time.
There had been speculation that ACC McCausland would remain in his post and forgo the payment.
However, he has now informed the Policing Board he is stepping down.
The news comes a month after Deputy Chief Constable Judith Gillespie stunned colleagues by opting not to take the package and remain in her job.
The Policing Board has said the recruitment of a new assistant chief constable will be discussed with the chief constable at the board's next meeting.