Suspected gunman 'spoke to nun' after shots fired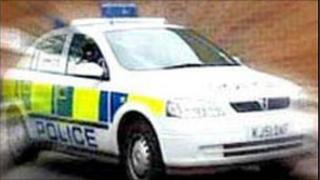 Police are investigating reports of a shooting incident in north Belfast's Oldpark area.
A number of shots were heard late on Monday night at Glenview Street off the Oldpark Road.
Bullet casings were found at the scene near the Oldpark Road, but no injuries have been reported.
A community-based nun said that after hearing shots, she saw a man removing surgical gloves. Before walking off, he told her: "That's it finished now."
Sister Carmel said she was going to a local shop when she heard bangs and thought children were setting off fireworks.
"As I was coming back from the shop, this man was coming out of the church grounds.
"Next thing, I saw him taking off his gloves, surgical gloves, and he turned to me and said, 'That's it finished now,' and walked off."
The nun said the shots had been heard between 2000 BST and 2100 BST.
"There were kids on the street and their grandparents came up to me later on and said they were frightened," she added.
"He shot up in the air and he shot down the street."