April Fools missing from NI newspapers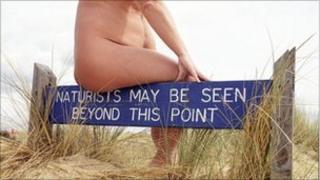 A lengthy trawl through Friday's local newspapers reveals an alarming break with tradition.
Just one of the main papers, the Irish News, seems to have taken the time to acknowledge that most treasured and time-honoured of Irish traditions, April Fools' Day.
Page nine of the Irish News features a suspect story by Salli Proof (a convenient anagram of April Fools) announcing that the Irish Republic is to declare a separate time zone from the UK. Yet there is little to suggest other papers, including the Belfast Telegraph and the News Letter, are willing to join in the fun.
What does this tell us? Could the hardships of recession be taking their toll on our world-famous sense of humour?
When it comes to wit and horseplay, for centuries the island of Ireland has been proclaimed king. And on this supreme day of mischief, our newspapers have long been unable to resist joining in with some antics of their own.
A few years ago the County Down Spectator generated major distress amongst North Down residents with a story on the creation of a nudist camp in the area.
The News Letter famously followed a victory for the Irish rugby team over arch-rivals England with a spoof report, in which it revealed that a homing device had been installed in the ball to ensure it could only be passed to an Irish player.
It came as something of a surprise, then, that this year should be so bereft of such characteristic fun and games, particularly at a time when we could all arguably do with a little cheering up.
Perhaps the pressures of the upcoming election, or indeed the 24 billion euro Irish bank bailout announced on Thursday, have distracted journalists from their impish inclination. Or perhaps it reflects a more fundamental shift in the Irish mentality, north and south.
Either way, with the Independent, the Guardian and the Daily Mirror all running their own April Fools' scams, it is clear that next year we need a stronger showing, lest our cherished crown be removed and presented to our cousins across the water.