Kate Bush 're-joyces' after 22 year wait for Bloom song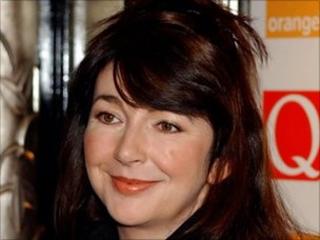 Singer Kate Bush has been given the go-ahead to use the text of James Joyce's Ulysses for a song, more than 20 years after asking.
It is a move that has been described as "remarkable" by Joycean scholars as the writer's estate is notoriously protective of his work.
Kate Bush, who next month returns with her first album for six years, was prevented from using the Irish writer's words in 1989. So she wrote her own new lyrics to the track.
But now she has been able to rework the song after finally being granted permission.
She had wanted to use the words of character Molly Bloom from the end of Joyce's masterpiece, Ulysses, which she had set to music. Kate Bush has Irish links - her mother is from Waterford.
"When I asked for permission to use the text I was refused, which was disappointing.
"I then wrote my own lyrics for the song although I felt that the original idea had been more interesting. Well, I'm not James Joyce am I?" she said.
The track was retitled The Sensual World and was the title track of her 1989 album.
She has now re-recorded the song for Director's Cut, a collection of older songs which have been revamped and re-recorded.
"When I came to work on this project, I thought I would ask for permission again and this time they said yes," she explained.
"It is now re-titled Flower Of the Mountain and I am delighted that I have had the chance to fulfil the original concept".
Kate Bush was first struck by the power of Molly Bloom's soliloquy in Ulysses when she heard actor Siobhan McKenna reading it.
The singer has also enlisted her son as a vocalist on her new single, Deeper Understanding. She largely disappeared from public view to bring up her son, Albert, and has included him as the voice of a computer program on the song.
He made a brief spoken contribution to Bush's last album, Aerial, in 2005 on the tracks Prelude and Somewhere In Between.
It also included a track called Bertie about him, as well as a picture of him in the artwork.
A video to accompany the song also includes an appearance from Noel Fielding. He mimicked Kate Bush when he appeared on BBC1's Let's Dance With Comic Relief, performing to her chart-topping hit Wuthering Heights.