Burglars take Limavady bride's wedding money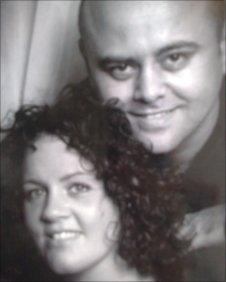 Burglars have broken into a bride-to-be's home in County Londonderry and stolen a large sum of money set aside for her wedding.
They broke into Leanne McGowan's parents' house at Dromore Avenue, Limavady between 1900 BST and 2330 BST on Tuesday
The thieves stole a substantial amount of cash which had been set aside for the wedding which is due to take place in just five weeks' time.
Police have appealed for information.
Ms Mc Gowan said her father rang to tell her what happened, "He was in a terrible state on the phone, absolutely devastated, gutted.
"I've paid for the dress which is in my mother's and the wedding will go ahead but it won't be the big event and reception we'd planned."
She advised couples planning to get married to keep their savings in a secure place.
"Keep your money in the bank and go and order a cheque book, don't run around with cash on you - because you never know."